دینا حالت پر Translation in English
دینا حالت پر Meaning in English – To know what is meaning of in English, it is important to understand the word properly before translating دینا حالت پر from Urdu to English. There can be several meanings of a word in English, the correct meaning of in English is Give Form To, and in Urdu we write it as دینا حالت پر. The other meanings includes Give Form To, . For pronunciation of , list word audio voice or see our online dictionary.
دینا حالت پر Ka Matlab
| Roman Urdu | Accurate Urdu | Urdu |
| --- | --- | --- |
Opposite to Give Form To, Antonyms For Give Form To
Conceal,
Deny,
Disallow,
Disapprove,
Fight,
Hide,
Hold,
Keep,
Neglect,
Receive,
Refrain,
Refuse,
Reject,
Retain,
Take,
Withhold,
Withstand,
Hold Up
Meaning of دینا حالت پر
Give Form To in English dictionary has several similar words including Administer, Allow, Award, Bequeath, Bestow, Cede, Come Across, Commit, Confer, Consign, Convey, Deed, Deliver, Dish Out, Dispense, Dispose Of, Dole Out, Donate, Endow, Entrust, Furnish, Gift, Grant, Hand Down, Hand Out, Hand Over, Lease, Pass Out, Permit, Present, Provide, Relinquish, Remit, Sell, Shell Out, Subsidize, Tip, Transmit, Turn Over, Vouchsafe, Will, Accord, etc. As per English dictionary, other than Give Form To similar words , we have Give Form To opposite words which includes Conceal, Deny, Disallow, Disapprove, Fight, Hide, Hold, Keep, Neglect, Receive, Refrain, Refuse, Reject, Retain, Take, Withhold, Withstand, Hold Up, etc. Give Form To is spelled as . After English to Urdu translation of Give Form To, if you have problem to pronounce it, spoke it as or hear the audio of it in the online dictionary.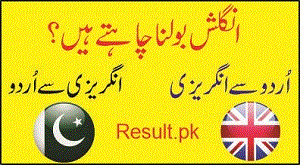 Add a Comment دینا حالت پر
Comments will be shown after admin approval.
Spam comments will not be approved at all.
Word Of The Day Meaning
Top Trending Words Meaning