Idioms Dictionary English Meanings
Idiom meaning in Urdu is Mohawara. These are expressions or phrases with non-literal meanings. So we need to understand Idioms meaning to use them properly. Here we provide English Idioms, Idioms meanings and some relevant examples to understand it better.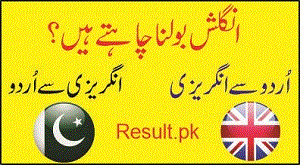 Idioms meaning in English Urdu
| Sr. | Slang Word | Meaning |
| --- | --- | --- |
| 1 | Act One's Age | To be mature and not childish. |
| 2 | Age Before Beauty | A phrase said to allow older people to go before younger ones. Now most often used humorously or lightheartedly, and usually said by a younger person to an older friend or relative out of mock pity for being so much older and unattractive. |
| 3 | Age Out Of Something | The phrase age out of something means to reach an age at which one is no longer eligible for the system of care designed to provide services, such as education or protection, for people below a certain age level. |
| 4 | Come Of Age | The phrase come of age means to reach adulthood. |
| 5 | Coon's Age | The idiom a coon's age refers to a very long period of time. |
| 6 | Dog's Age | The idiom dog's age refers to a long period of time. |
| 7 | Feel Your Age | The phrase feel your age means to realize that you are growing old. |
| 8 | Get On In Years | Old; advanced in age. |
| 9 | Golden Age | Period of prosperity. |
| 10 | In A Coon's Age | The phrase in a coon's age means in a very long time. The word coon refers to a raccoon, an omnivorous mammal, native to the Americas. |
| 11 | In This Day And Age | In the present. |
| 12 | Of A Certain Age | Said about people who are not young. |
| 13 | Of Advanced Age | The phrase of advanced age or advanced years describes someone as old. |
| 14 | Of Age | Old enough to be considered an adult. |
| 15 | On In Years | Old; advanced in age. |
| 16 | Put Years On | If something puts years on somebody, it makes them look or feel much older. |
| 17 | Ripe Old Age | Very old age. |
| 18 | Tender Age | A young age. |
| 19 | Under Age | The phrase under age means to be too young to be eligible for something. |
| 20 | Young At Heart | To be young at heart means to have a youthful spirit in spite of being old. |
| 21 | A Little Bird Told Me | Said when you don't want reveal the source of your information. |
| 22 | As Gentle As A Lamb | Said about kind , innocent, mild-mannered people. |
| 23 | Back The Wrong Horse | To support someone or something that later cannot be successful. |
| 24 | Be A Chicken | Be a coward. |
| 25 | Be A Cold Fish | Be a person who is distant and unfeeling |
| 26 | Be Like A Fish Out Of Water | To feel uncomfortable in a situation |
| 27 | Beat A Dead Horse | (Also flog a dead horse.) To persist or continue far beyond any purpose, interest or reason. |
| 28 | Big Fish In A Small Pond | One who has achieved a high rank or is highly esteemed, but only in a small, relatively unimportant, or little known location or organization. |
| 29 | Call Off The Dogs | Said when you want someone to stop criticizing you. |
| 30 | Cash Cow | This idioms refers to someone or something that generates a steady return of profits; a moneymaker. The term cash cow is a metaphor for a "dairy cow" used on farms to produce milk, offering a steady stream of income with little maintenance. |
| 31 | Cat Got Your Tongue | Why aren't you speaking? |
| 32 | Chicken-hearted | Not brave. |
| 33 | Count One's Chickens Before They Hatch | To assume success too early, before it is certain. |
| 34 | Curiosity Killed The Cat | Curiosity killed the cat is a proverb used to warn someone not to be too curious about something and ask too many questions because this can get you into trouble. |
| 35 | Dead Duck | Said about someone or something that is is doomed to failure or death. |
| 36 | Dog-eat-dog | Said about a world where people do anything to be successful. |
| 37 | Dogs Are Barking | If your dogs are barking, this means that your feet are hurting. Interesting fact: There is a brand of shoes called Hush Puppy. The connection between this brand and the expression "dogs are barking" is obvious: the shoes Hush Puppies are supposedly so comfortable and your feet won't hurt when you wear them. |
| 38 | Drink Like A Fish | To drink alcohol excessively. |
| 39 | Every Dog Has Its Day | Everyone has a time of success and satisfaction. |
| 40 | Fall Prey To | (Also fall victim to) to become a victim. |
| 41 | Fight Like Cat And Dog | To argue and fight violently. |
| 42 | Grin Like A Cheshire Cat | (Also smile like Cheshire cat.) To smile very broadly. This is an allusion to a fictional cat popularised by Lewis Carroll's depiction of it in Alice's Adventures in Wonderland and known for its distinctive mischievous grin. |
| 43 | Grouse About Someone Or Something | To complain. |
| 44 | Have A Cow | (Also have kittens) to be very worried, upset or angry about something |
| 45 | Have Bigger Fish To Fry | (Also have other fish to fry; have more important fish to fry) to have other things to do; to have more important things to do. |
| 46 | Have Kittens | (Also have a cow) to be very worried, upset or angry about something. |
| 47 | Have Other Fish To Fry | (Also have bigger fish to fry; have more important fish to fry)to have other things to do; to have more important things to do. |
| 48 | Help A Lame Dog Over A Stile | Said about someone who helps people who are in difficulty or trouble. |
| 49 | Horse Of A Different Color | (Also horse of another color) a different matter. |
| 50 | In Two Shakes Of A Lamb's Tail | In a very short time. |
| 51 | Lame Duck | Someone or something that is disabled, helpless, ineffective, or inefficient. |
| 52 | Let The Cat Out Of The Bag | To reveal a secret, usually accidentally. |
| 53 | Like Water Off A Duck's Back | Without any effect. |
| 54 | Lion's Share | The majority; a large or generous portion. |
| 55 | Look Like Mutton Dressed As Lamb | Said about a woman who tries to look much younger. |
| 56 | Make A Monkey Out Of | (Also make a fool out of someone) to cause a person, group, or action to appear foolish or inferior; to subject someone or something to ridicule. |
| 57 | Make A Pig Of Oneself | Said about someone who eats too much or too fast. |
| 58 | Not Enough Room To Swing A Cat | Not very much space. Said abut a small place. |
| 59 | Not Have A Cat In Hell's Chance | (Also not have a snowball's chance in hell) not to be able to achieve something. |
| 60 | Play Cat And Mouse | to tease, confuse or fool someone by trying to trick them into making a mistake so that you have an advantage over them. |
| 61 | Put The Cat Among The Pigeons | To create a disturbance and cause trouble. |
| 62 | Rabbit Hole | (From Alice in Wonderland) A way into a bizarre world. |
| 63 | Rain Cats And Dogs | To rain heavily. It's raining cats and dogs. |
| 64 | Run With The Hare And Hunt With The Hounds | To support both sides of an argument. |
| 65 | Sacred Cow | Anything someone believes in without ever being able to question or criticize. |
| 66 | Scaredy Cat | Someone who is easily frightened. |
| 67 | See A Man About A Dog | Used as an excuse for leaving without giving the real reason (especially if the reason is to go to the toilet, or to have a drink) |
| 68 | Take The Bull By The Horns | To deal with a matter in a direct manner, especially to confront a difficulty rather than avoid it. |
| 69 | Take To Something Like A Duck To Water | To have a natural ability to do something. |
| 70 | The Straw That Broke The Camel's Back | A small and seemingly insignificant addition to a burden that renders it too much to bear; the small thing which causes failure, or causes inability or unwillingness to endure any more of something |
| 71 | All Dressed Up And Nowhere To Go | The phrase all dressed up and nowhere to go means getting ready for something and then it never happened. The phrase may be used literally or figuratively. |
| 72 | All Hat And No Cattle | Describing someone who is full of big talk but lacking action, power, or substance; pretentious. |
| 73 | At The Drop Of A Hat | When someone does something at the drop of a hat, they do it without delay or good reason. |
| 74 | Birthday Suit | The idiom birthday suit is a slang term for the naked human body. |
| 75 | Handle Someone With Kid Gloves | To be very careful and polite to a person because you don't want to hurt him or her, or you don't want to to make him or her angry or upset. |
| 76 | Hat In Hand | The phrase hat in hand means to ask someone for a favor with humility. Another variation of the idiom is cap in hand |
| 77 | Have A Card Up Your Sleeve | To have a secret plan |
| 78 | I'll Eat My Hat | Said to suggest that you will be surprised if something happens. |
| 79 | If The Shoe Fits, Wear It | The phrase if the shoe fits, wear it means if something applies to you, then accept it. This expression originated as if the cap fits and dates from the early 1700s. |
| 80 | Laugh Up Your Sleeve | To be secretly amused. |
| 81 | Pass The Hat Around | (Also pass the hat round) to collect money by asking people or organizations. |
| 82 | Quake In One's Boots | To be frightened, scared, or nervous. |
| 83 | Take One's Hat Off To Someone | Said when you admire someone for an achievement. |
| 84 | Talk Through One's Hat | To talk nonesense |
| 85 | Throw Your Hat Into The Ring | (Also toss your hat into the ring) to show your intention to enter a competition. |
| 86 | Wait For The Other Shoe To Drop | To await a seemingly inevitable event, especially one which is not desirable. |
| 87 | Wear The Pants | (Also wear the trousers)especially of a woman - to exercise authority or to be the person in charge in a relationship. |
| 88 | Wear Your Heart On Your Sleeve | To display one's feelings openly. |
| 89 | All Cats Are Grey In The Dark | The phrase all cats are grey in the dark means that in the dark, physical appearance is unimportant. The phrase is attributed to Benjamin Franklin. |
| 90 | Be In Black And White | (Also be down in black and white) to be written down. |
| 91 | Black And Blue | Covered in bruises |
| 92 | Black Sheep | A disreputable member of a family or a group. |
| 93 | Black-and-white | Said when you have a simplistic opinion about situations while they are in fact more complicated. |
| 94 | Fair-haired Boy | (Also blue-eyed boy) a person highly regarded and by someone or a group and treated with special favor |
| 95 | Red Flag | A sign or signal that something is wrong cue, it is a warning, or alert. |
| 96 | Red Handed | Be discovered in or just after the act of doing something wrong or illegal |
| 97 | Red-letter Day | A particularly significant day (personal or sectarian), usually very positive, sometimes very negative. |
| 98 | Scream Blue Murder | (Also shout blue murder or scream bloody murder) to shout or complain loudly because you are annoyed about something. |
| 99 | Until One Is Blue In The Face | (Talk/say something/shout until one is blue in the face) pointless efforts while trying to convince someone or change his mind. |
| 100 | Whiter Than White | Said about someone who is totally fair and honest. |
Idioms Sentences
We know different types of idioms and English language is added with various idioms, which are 'Once in a Blue Moon', 'Better late than never' and 'A stitch in time saves nine'. We have some idioms, which are widespread in Urdu language and we use them often. There are some idioms in Urdu language, which are 'As Bail Mujhe Maar', 'Asman say gira, Khajoor main atka',
Idioms are considered best way of conveying your message or let the people understand anything quite easily. The use of idioms can make your written text rich and authentic. The examiners find the answers of the students meaningful and interesting, in which students use good idioms to prove their point. Some idioms are interesting and humorous and you must know the importance and meaning of the idioms so that we can use them on the perfect time. The people can pick the complete idioms dictionary. This dictionary will be added with idioms list in English. The idioms list will be added with idioms meaning and examples. You can find the comprehensive list of the idioms, which can help to boost your vocabulary and it will help to use the idioms in the daily routine.
Frequently Asked Questions
Q. What is idioms meaning in Urdu?
Idioms are meant by muhawaray, kahawatein, zarb ul missal and imsaal, which can be written in Roman Urdu.
Q. When to use Idioms?
The people need to use elaborate idioms in writing including essays, columns, stories and articles. You need to use them in their conversation in order to make our point aggressive and emphasis over them. The right idioms can produce at the right time, can create the good laugh or correct moral lesson for everyone.
Q. What are the most common idioms?
There are some of the most common English idioms, which are:
To cry over spilt milk
Out of sight, out of mind
To blow your own trumpet
Might is right
All that glitters is not gold
Most common Urdu idioms are:
As bail mujhe maar
Aasman say gira, khajoor main atka
Bandar kia janay adrak ka sawad
Andhon main kana raja
Add a Comment
Comments will be shown after admin approval.
Spam comments will not be approved at all.